Jenny Jiang
Women's Grant Recipient
Friday's lunchtime learning session was a pretty casual affair – I filled everyone in on what my project is about and explained a bit of what I have done so far. My first attempt at cobbling a website together in Squarespace was in early April this year: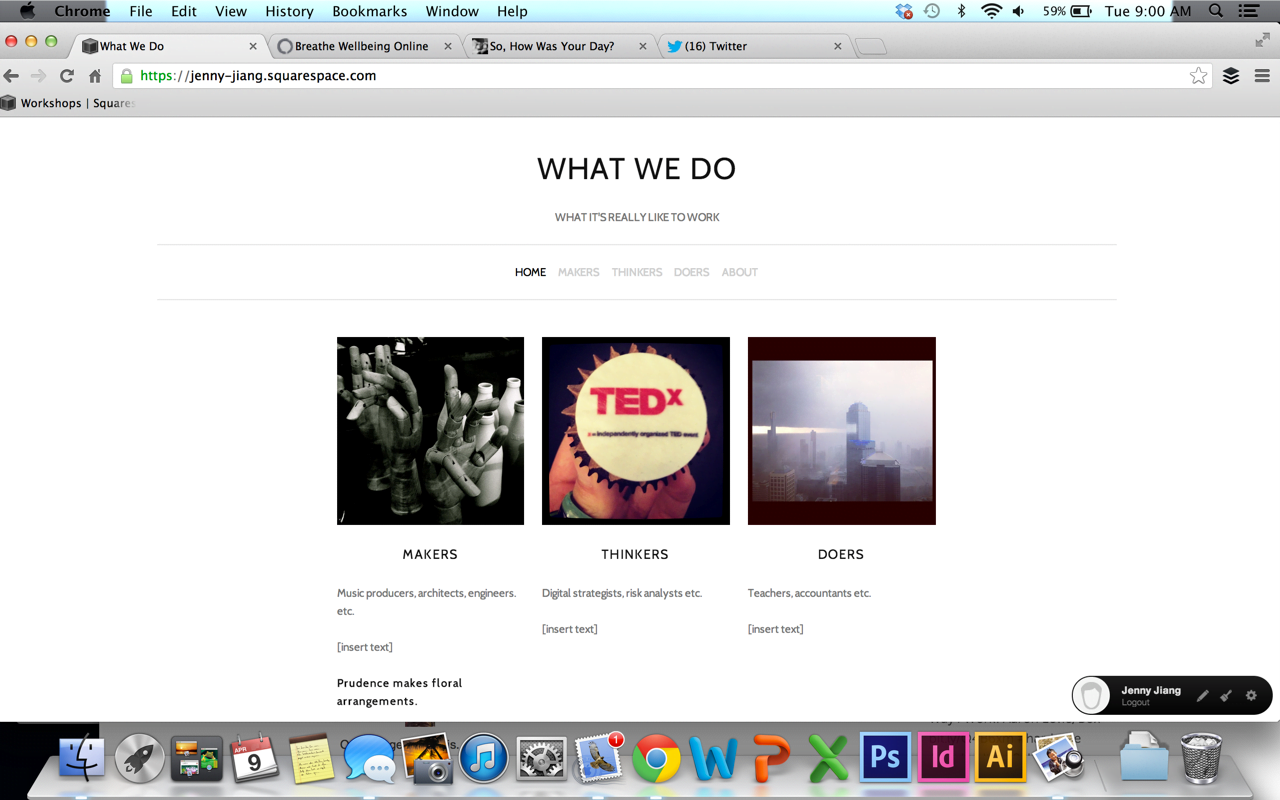 This was when I started thinking about how the site might be set out and I came up with the idea of loosely categorising jobs into 'makers', 'thinkers' and 'doers'.
The idea was to give students a bit of a different discovery experience to the usual categories in careers resources that tend to be around discipline or industry. An ulterior motive was to start shifting their focus away from discipline/industry and towards what the job actually involves doing. I tried my best to put out of my mind the fact that not all jobs will fit neatly into just one of my categories and that a lot would fit into all three!
Then came Startup Weekend which was a whirlwind of Lean Startup theory, being amazed that anyone was interested in my admittedly non-tech idea that didn't involve an app, learning what 'UX' and 'UI' mean and working all weekend towards a 5 minute pitch on the Sunday night. This is what the designs were looking like by the end of that weekend: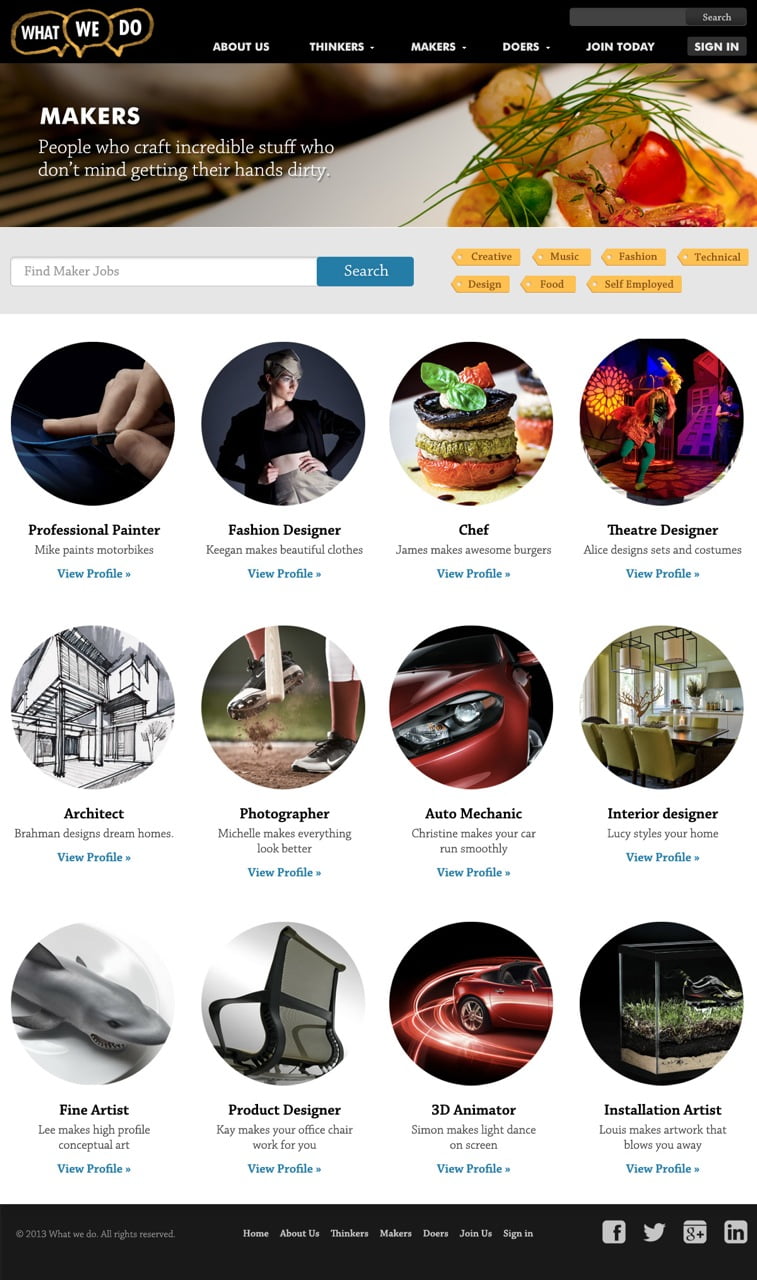 I really like the timeline on this profile page.  I spent about a month after this organising meetings, interviews and sending 'what do you do' questionnaires to as many people as I could – and quickly realised that for most, responding sits fairly low on the priority list. On a related note, it is also around this time that I realised the project would actually be quite unlikely to become commercially feasible in the short to medium term. I'm not sure how I could have thought I could write up, take photos for and post the profiles at a rate that would allow any sort of financial model to work! I was starting to find the pressure of having a business model in order to justify continuing to take up other people's time a bit much at this point. A few weeks ago I decided to scale it all back – which unfortunately means putting the pretty graphics that Simon did up over Startup Weekend aside – and starting to post the interviews in a simple Squarespace blog.
The name has changed as well – you can check out this latest version at jobsactually.com – feedback very welcome!
Giving the Lunchtime Learning talk was a great opportunity to reflect on the last couple of months and also get some feedback from other Electron Workers – thanks Jeanette for organising!!!
– Jenny